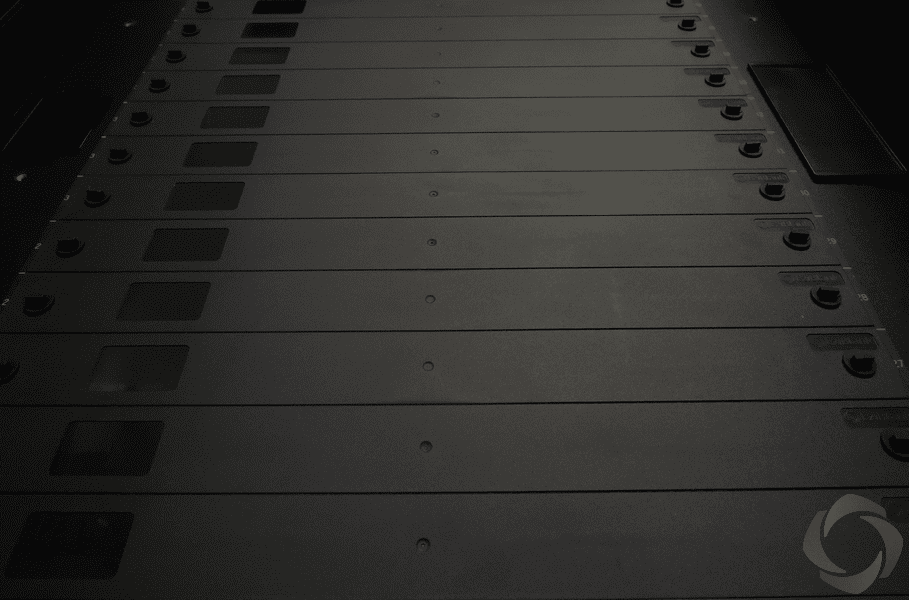 We have been working hard in the past year to perfect the design of a universal, tool-less 19″ blanking panel that will fit all types of 19″ rack cabinet. The universal panel is based on our 6RU modular blanking panel for square hole mounting rails, where we have designed specialised knob latches that are made of medical grade rubber to secure the panel onto the mounting rails.
Like its predecessor, the universal blanking panel is made of high quality flame retardant ABS plastic and is finished with scratch resistant texture, the 6RU panel is molded in 6 x  1RU module and can be separated to suit different RU heights. Installation of the universal blanking is completely tool free, additional positioning studs are molded in place to assist with the alignment of the panel and then what remains to be done next is turning the knob latches at both side of the panel to secure it.
The universal blanking panel will become available in Feb 2016, should you want to express you interest on the product, feel free to contact us via our online contact form.