The Comprehensive Cable & Asset Management Software Solution
Plan, document and manage changes to the physical layer connectivity and assets of your data center, outside plant fiber network, office network and building infrastructure.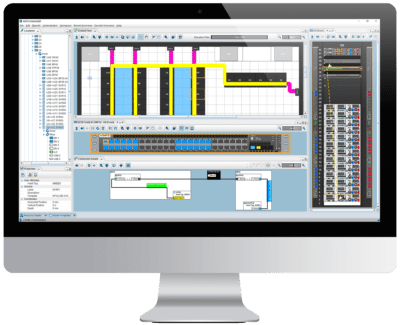 Patch Manager was founded in 2002 and they have been continuously committed to product excellence and customer service. With Patch Manager software development expertise, coupled with their full understanding of the complexity of the domain, they created PATCH MANAGER, a comprehensive cable and asset management solution.
Data center infrastructure management
PATCH MANAGER provides a powerful solution for the management of your data center floor space, rack space, IT assets, energy, and other resources, with integrated end-to-end connectivity management capabilities.
Outside plant fibre network management
PATCH MANAGER provides a complete solution for the design and management of the physical layer network assets and connectivity. Map, plan, design, and manage any fiber network infrastructure.
Office network and building infrastructure management
PATCH MANAGER helps you to easily manage your office and building assets and connectivity, from equipment rooms to the work space environment. By providing a flexible work order system, PATCH MANAGER efficiently supports the physical network moves, adds, and changes.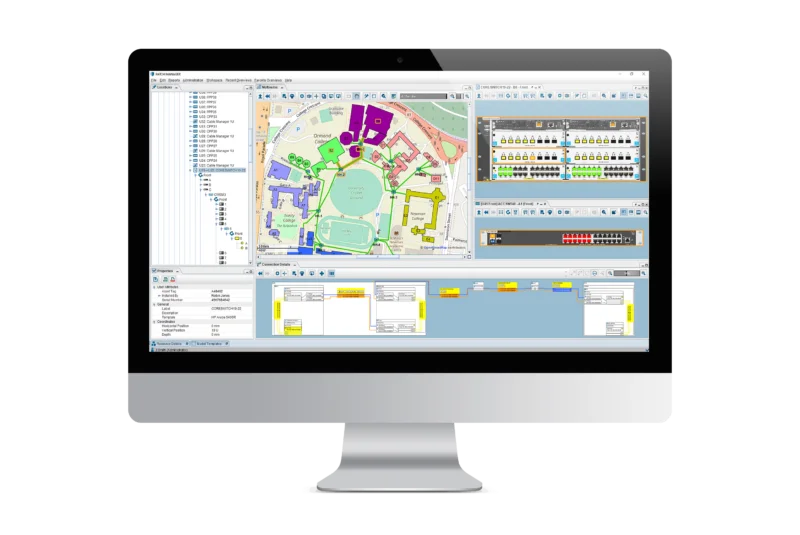 Cables & connectivity
PATCH MANAGER makes it easy to visualize and analyze your complete end-to-end connection traces, down to the last port, splice and connector. It gives you a clear insight into the purpose and usage of every cable and strand, and provides detailed graphical overviews that are fully configurable to display only the information that you require.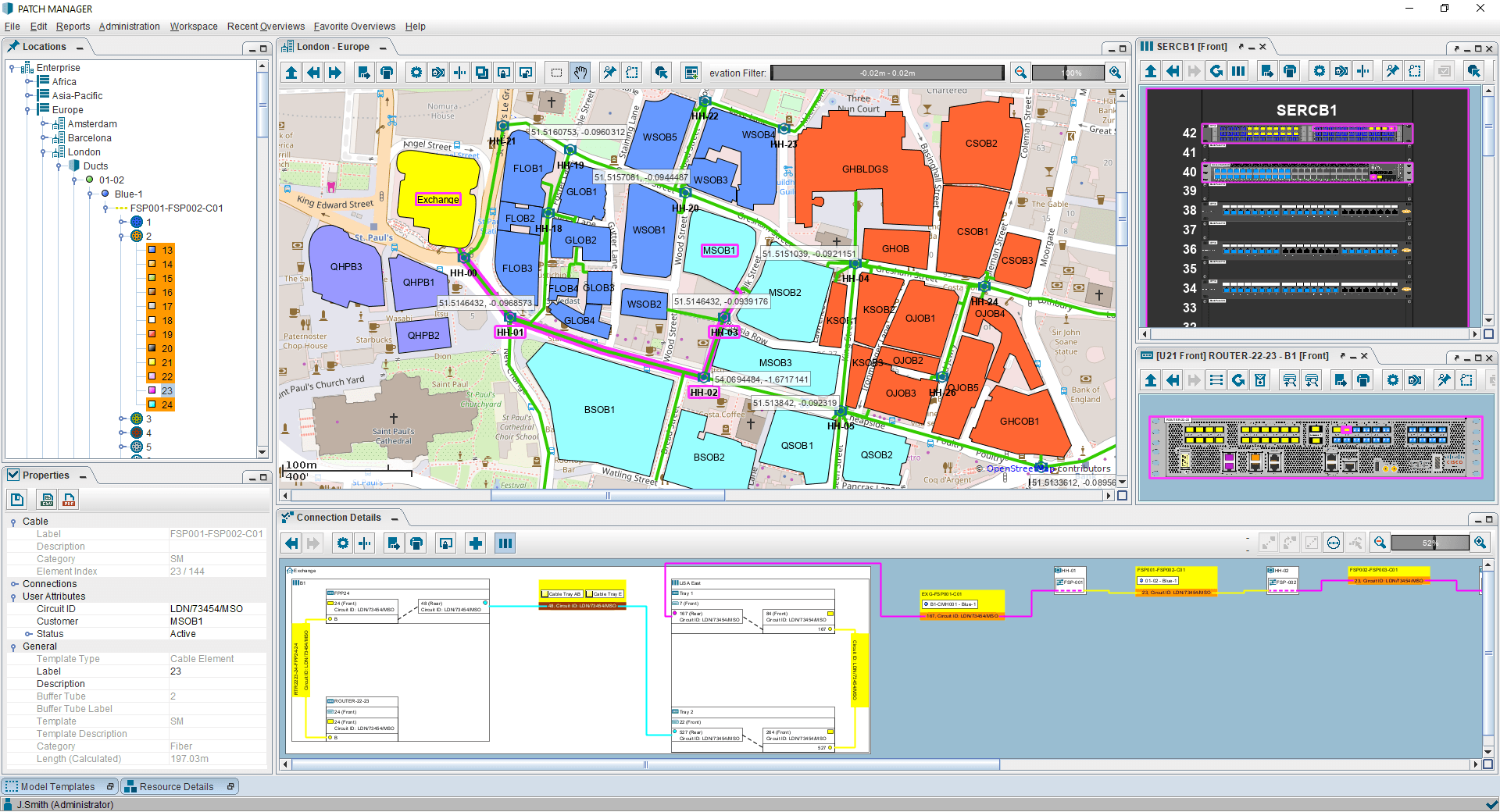 Assets & capacity management
PATCH MANAGER helps you to maintain a complete and accurate representation of your physical layer connectivity and assets, including floor space, rack space, equipment assets, conduits, cables, and much more. All of the capacity and connection information is centralized and easy to manage. PATCH MANAGER is applicable to any type of equipment assets, including the following categories:
IT
Power
Telecommunications
Radio
Audiovisual
IoT
Security and access control
Industrial process control
Smart Building
Monitoring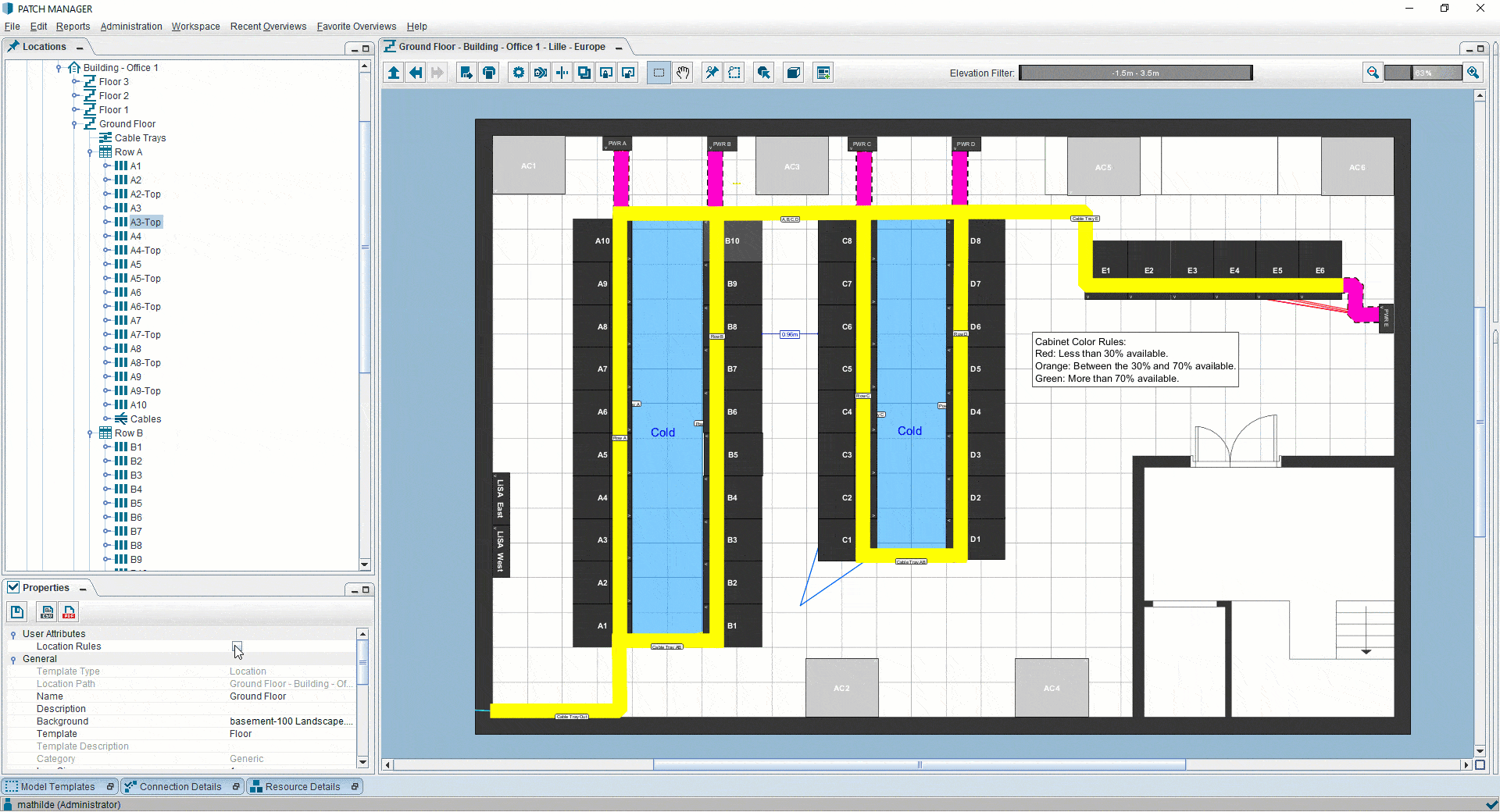 GIS enhancing
The PATCH MANAGER Geographic Information System (GIS) Extension provides a seamless mechanism for integrating geographical maps into PATCH MANAGER graphical location overviews. PATCH MANAGER objects in these locations, such as buildings, manholes, conduits and cables are accurately represented and managed in terms of their geographical coordinates. The PATCH MANAGER GIS Extension enables you to easily manage the outside fiber plant of your campus, city or inter-city network.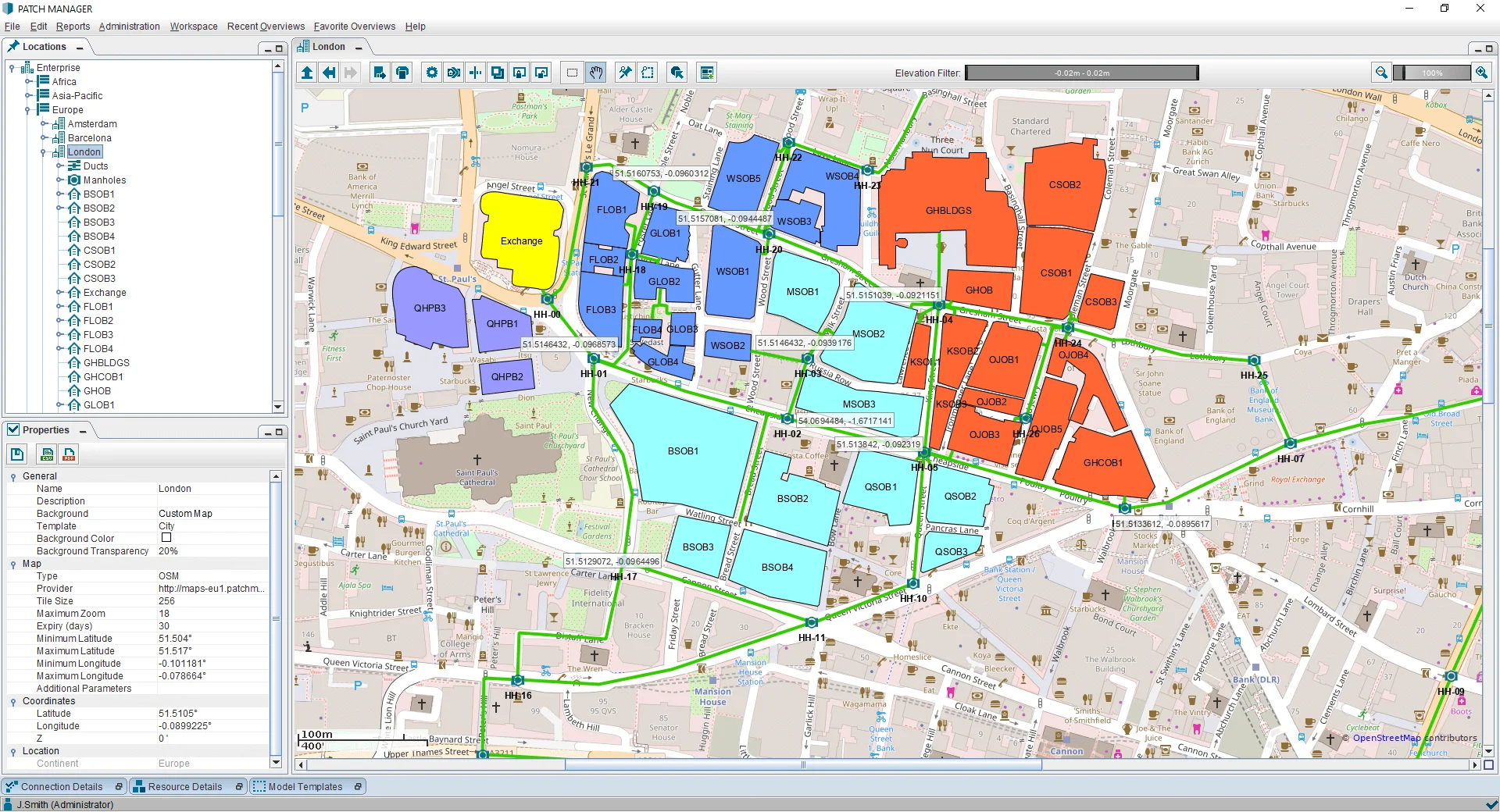 Work orders
The practical solution to planning your moves, adds and changes. With PATCH MANAGER, it is easy to tell whether a piece of equipment is already installed, for future installation, or to be de-commissioned. Achieve greater efficiency by populating material lists and automating notification e-mails, and design the process that's right for you with our customizable workflows.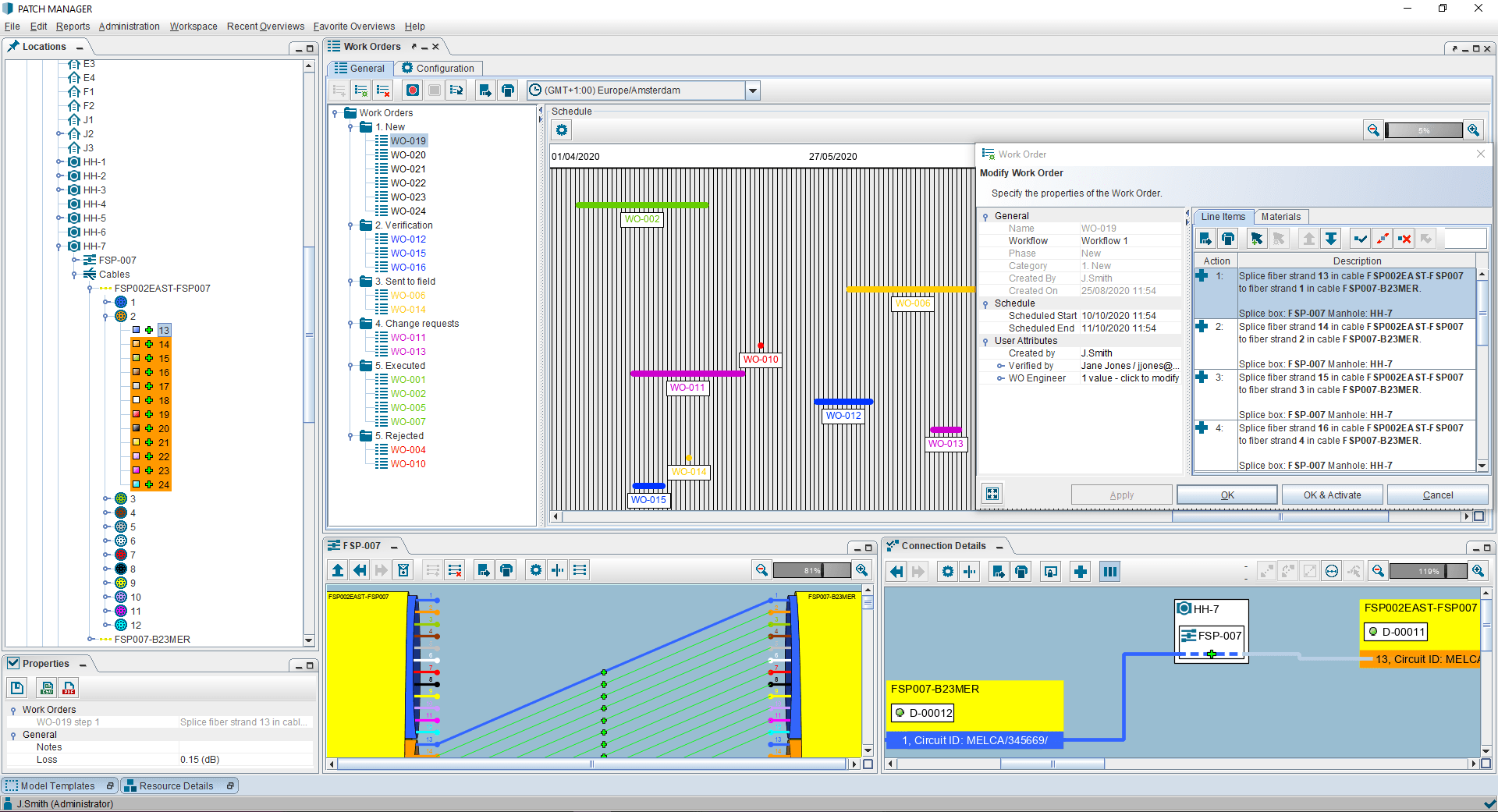 3D modeling & visualization
Bring your documentation to life with PATCH MANAGER's extensive component library modeled to manufacturer specifications. Drag-and-drop components allow you to model your infrastructure with ease, and you can even import infrastructure from your existing documentation. Take a walk through your data center, building or office with a fully navigable 3D mode.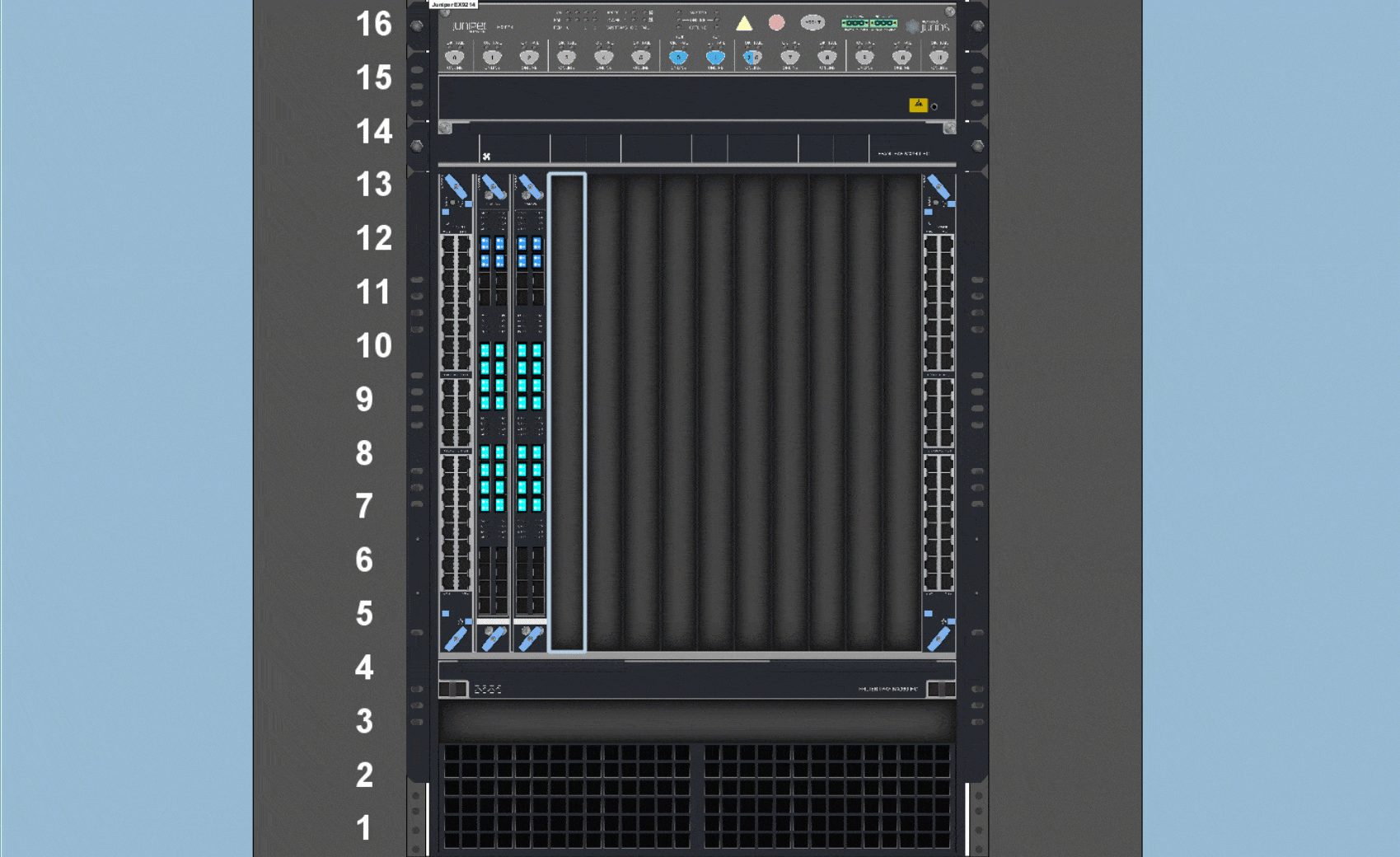 Reports & analytics
PATCH MANAGER provides powerful reporting functionality to generate and customize reports to return exactly the data that you need.